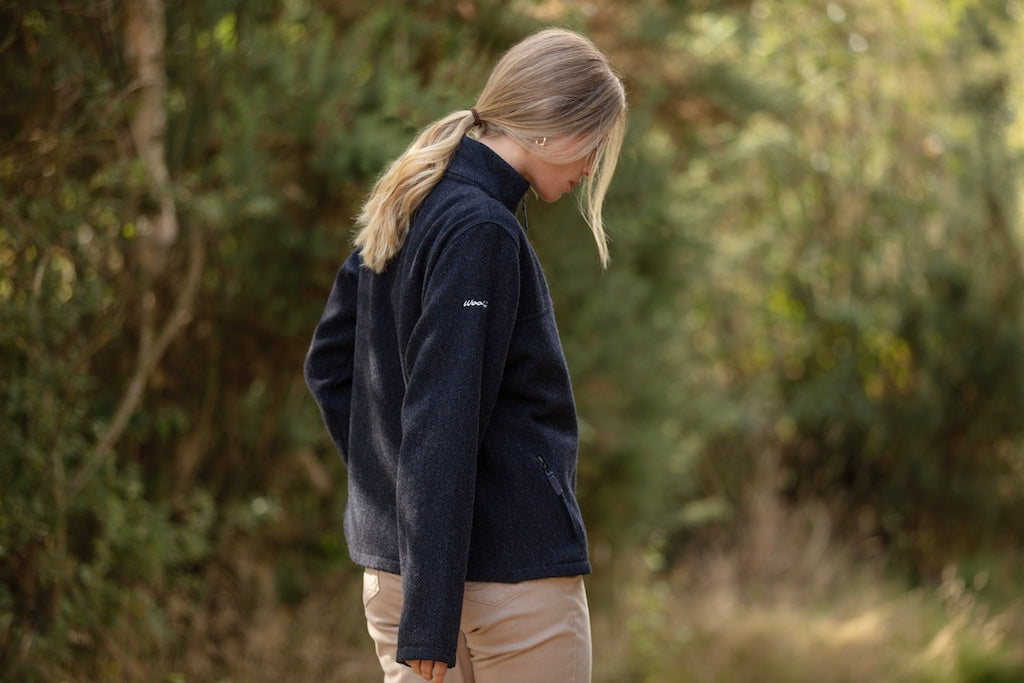 WOOLF PUREFLEECE ®
Merino Care
When you invest in a quality natural product like PureFleece treat it with a little care and respect and you will enjoy years of adventures together.
EASY GUIDE
Cleaning
Wash less. One of the great advantages of our odour resistant Merino Lambswool fleece is that you can wash it much less often than a synthetic garment.
Low temperature. When you feel it's time for a freshen up be sure to use a cool wool wash or a hand wash, using a mild or wool detergent.
Avoid fabric softener. It will coat the fibres and reduce their ability to naturally manage moisture and regulate body temperature.
NEVER tumble dry. Instead lay it flat over a clothes horse and allow to dry naturally, out of direct sunlight and away from a radiator.
Iron less. The Merino in PureFleece® is naturally wrinkle free but if you wanted to run an iron over it, use the steam function on the lowest setting.
Over time. You may notice some very minor pilling, which is entirely natural and a sign of high quality. Eventually the shorter fibres which rise to the surface and cause pilling will wash and wear off on their own.
Dry cleaning. It's possible to dry clean your Woolf Purefleece but it's never a great choice, as most dry cleaners use chemicals that can be harmful to the environment.